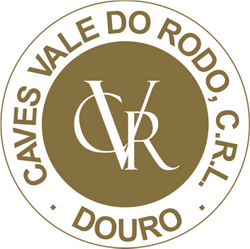 Caves Vale do Rodo, C.R.L. is a cooperative, founded in the Douro in 1950 by 25 winemakers. Their aim was to combine the strengths of winegrowers in the Douro around the town of Peso de Régua and in this way provide more employment, social security and better earnings. In 1950 a start was made with 70 members, who together produced 275,000 liters of port.
Meanwhile Caves Vale do Rodo has grown into a large cooperative with many members and they make different Ports of high quality. Today it has very modern technology and makes beautiful port wines from grapes from various vineyards with a variety of terroir. Every year the quality-related bar is raised and you can taste it.
A good example of how 'state of the art' merges beautifully with traditional viticulture in the Douro, the oldest demarcated wine region in the world.
Their wines have been awarded with gold, silver and bronze medals in national and international competitions.